Your Home Away From Home
Old Hickory Lake Cabins is your destination for quiet, comfortable and convenient accommodations in middle Tennessee.  We have four cabins on the same private lane that can cater to your needs, whether that be family fun, privacy, romance, or fishing get-aways.
Convenience
25 miles from Nashville
15 minutes from shopping and restaurants in Lebanon
Fully Furnished (including stove, microwave, cookware, eatware and towels)
Our cabins are on the lake; for instant FREE entertainment
Amenities
Good fishing—Barton's Creek; some of Old Hickory Lake's finest


**Ask about exclusive special rates on fishing trips with pro guides Brian Carper or Billy Flatt

Swimming—You may want to bring some extra towels for all this water fun
Paddleboat—FREE for renters to use for fishing or sight seeing
Firepit
Charcoal Grill provided
Views of the lake that will take your breath away
***With these amenities and furnishings, your entertainment costs go way down***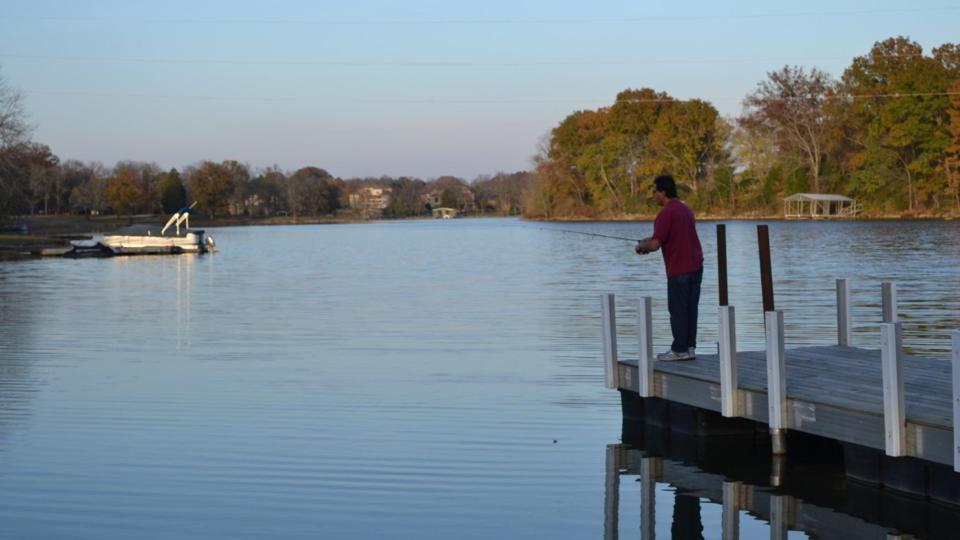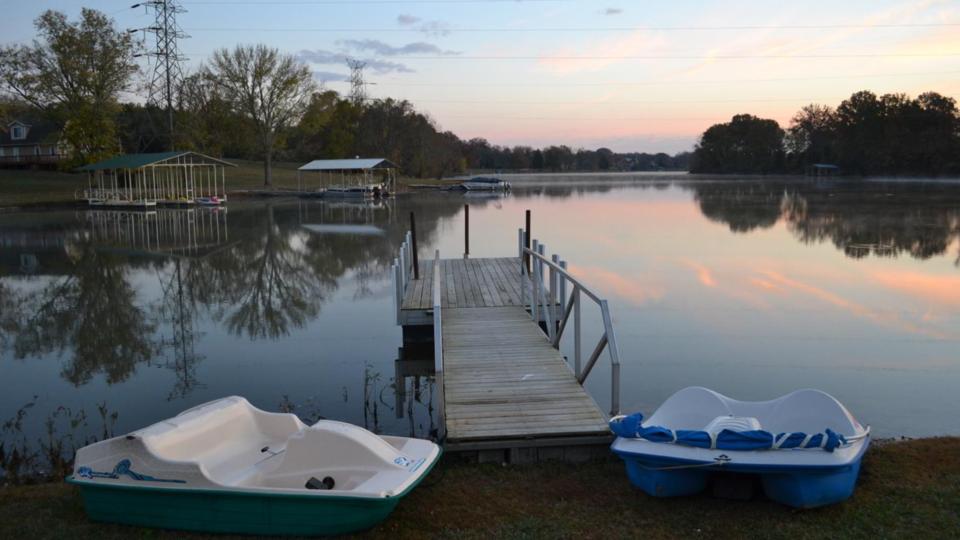 Local Music Video
Enjoy this Brooke Webb video which was shot in and around one of our cabins!
Contact Us
4145 Cairo Bend Rd • Lebanon, TN 37087
Feel free to call us:
 615-444-6466
Or use the button below to send us an email.
Keep Scrolling to See More!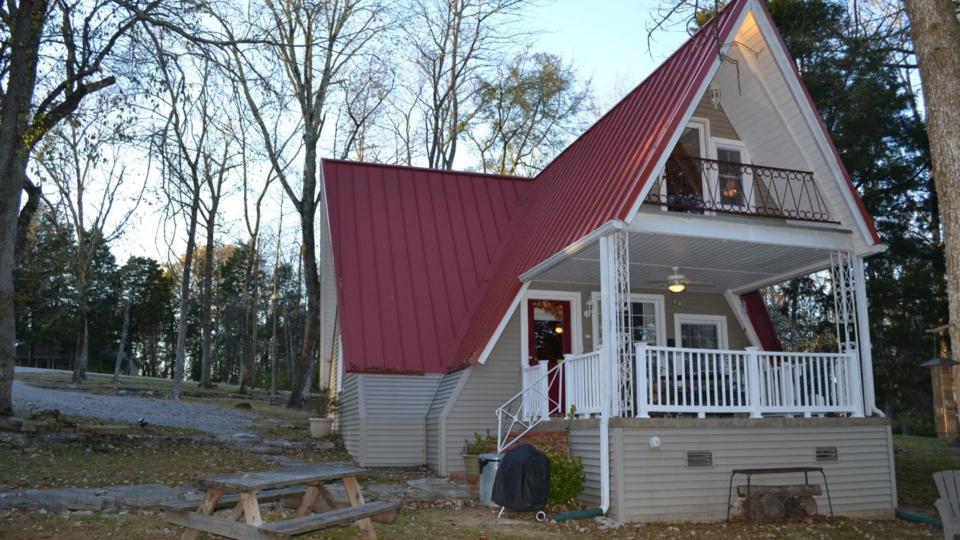 Watch as moonbeams dance like diamonds on the lake at this A-Frame Cabin located directly on Old Hickory Lake. Two bedrooms upstairs, two full baths, two sofa sleepers downstairs, large stone wood-burning fireplace stretches to the peak of the cathedral ceiling, spiral staircase, kitchen fully stocked with cooking and eating utensils, lots of eating and serving space. Linens are furnished. Come float on the water, swim, fish or just sit on the porch and enjoy nature. Deer, wild turkey, peacocks and geese will amuse the early risers. Birdwatchers are in for a treat. Frisky squirrels jockey for your attention - they love peanuts! How long has it been since you snuggled in a hammock?
2 Bedrooms
2 Bathrooms
Sleeps 8
1,200 Sq. Ft
Lake View, Upstairs Balcony, Central Heat And Air, Internet Access, Cable, TV, DVD, Parking, Fireplace
This lakeside cabin: - Come enjoy our waterfront cabin on the shores of Old Hickory Lake. Sit a spell on our cozy screened-in porch. Bring that book you've been longing to read. Take a stroll down to the lake. That big catch is waiting for you! Or work on that tan! As night time falls, the lake turns into a magical, serene retreat. The song of bullfrogs echo and lightning bugs flicker. The moon comes up and sparkles on the water. A great night's rest, then experience sunrise! The birds come to life. Catfish are jumping, Herons are poised for breakfast and the ducks and geese glide through the water. You'll never forget the view.


Open Floor Plan
Sleeps 4
650 Sq. Ft.
Lake front, Central Heat And Air, Internet access, Cable, TV, washer / dryer, parking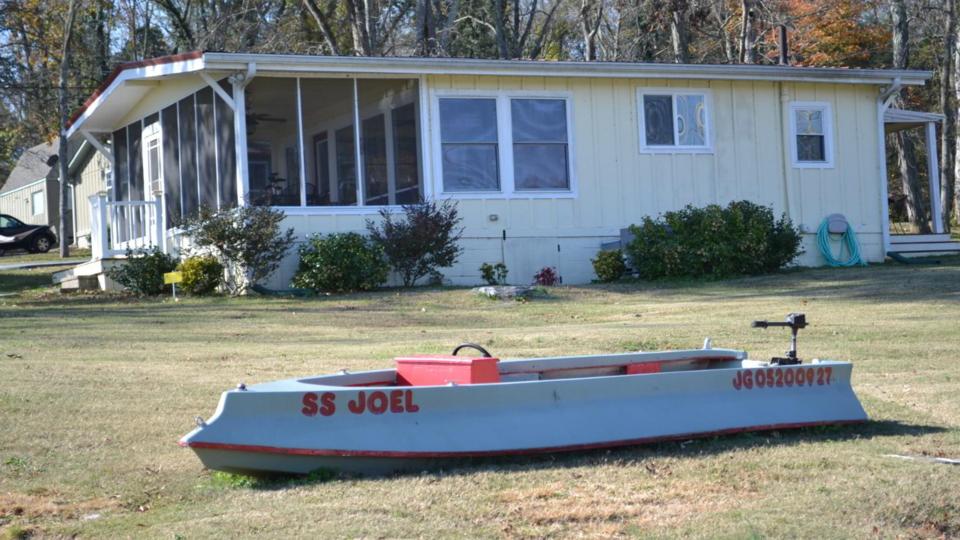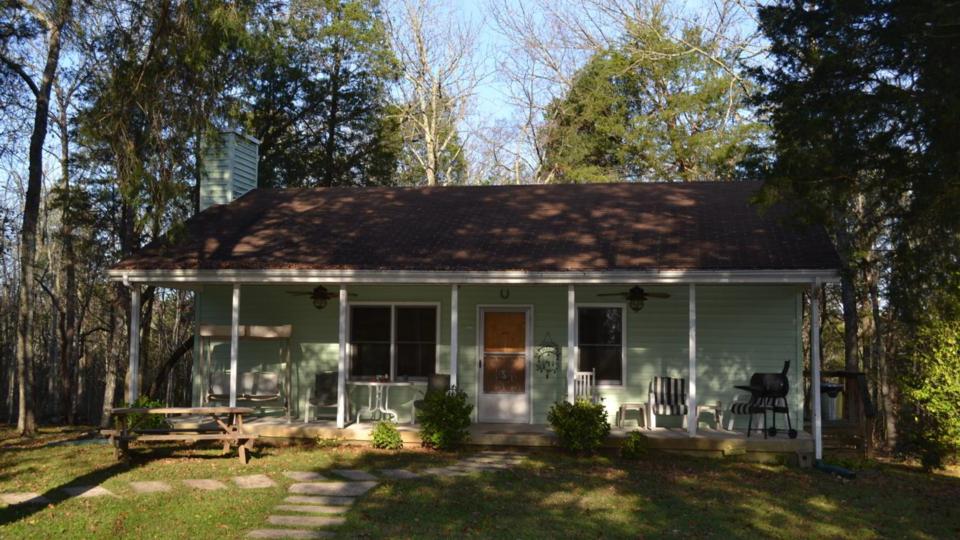 As you approach this private setting in the woods, you feel a calm come over you. A large covered porch greets you, beckoning you to sit a spell, watch the birds, squirrels, wild turkey, peacocks and deer play in the woods. How long has it been since you've heard a whippoorwill fill the evening air? Stroll down to the lake and 'wet a line.' Boaters and fishermen love it. Back at the house, you'll find an open floor plan with a large kitchen, dining, living room area. Two bedrooms, with one queen size and one full size bed, and one bath. The kitchen is fully stocked with cooking utensils. The dining room table seats four. The sitting area has a wood-burning stove to warm your toes by.
2 Bedrooms
Sleeps 4
950 Sq. Ft.
Wooded, easy lake access, Central Heat And Air, Internet Access, Cable, TV, DVD, Parking, Washer / Dryer, Woodstove
Spectacular View!! From the front porch you can see the comings and goings on Old Hickory Lake. From the back porch the serenity of the woods and ivy covered hickory trees. This wonderful lake home has it all. Full kitchen, dishwasher, large living room area, fireplace. Boaters paradise! Take a nap in the hammock. Stroll down to the water's edge and wet a line or take a dip. As night begins to fall, find a place on the bank and watch as moonbeams beckon the water to dance. Listen as fish surface, frolicking in the moonlight. Or just curl-up in a chair and read that favorite book.
3 Bedrooms
Sleeps 7
1,000 Sq. Ft
Lake View, Central Heat And Air, Internet Access, Cable, TV, DVD, Parking, Fireplace, Washer / Dryer, Split Bedroom Layout